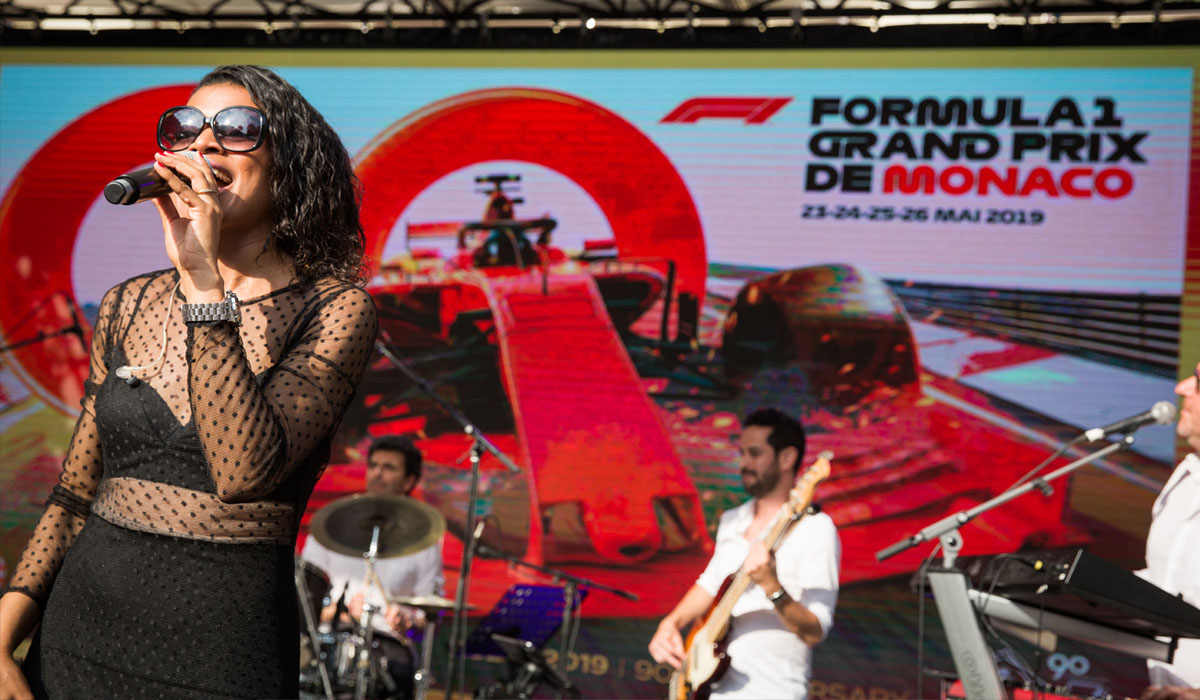 Emily Johnson's Band
After the success of her album "Open your heart" released on May 11, 2018 and recorded at San Francisco with Narada Michael Walden
(producer of Whitney Houston, Mariah Carey, Aretha Franklin… etc) and produced by John McLaughlin,
Emily Johnson continues to share her music with the world.
Her style is a reflection of her musical influences: Stevie Wonder, Michael Jackson,Whitney Houston, Aretha Franklin, Beyonce, Prince, Alicia Keys and manyother artists.
Her smooth voice and energy captivates the audience with each of her performances.

Emily put her own band together - Emily Johnson's Band in 2011
and extend her performances all over the world such as:
ABB-Monaco 2019,
Mercuria Energy-Switzerland 2019,
Patek Philippe - Milan 2019,
Official Artist - Monaco Grand Prix since 2015 present day,
Sunreef - Poland 2018,
Favorite Park Hotel - Mainz 2017,2018,2019,
TEDx -Monaco 2018, 56th Television Festival - Monaco 2016,
LION - Cannes 2017,
Frontier Awards - Cannes 2016, Metropolis -Cannes 2016,
BIOTRONIK Courchevel 2015,Paris 2017,
Chamonix - 2020,
Galerie Printemps - Polygone 2016,
MIPIM - Cannes 2013,2014,2015,
MAP Prince Albert-Monaco 2014,
JUVENTUS Channel-Monaco 2006,
Emily Johnson's Band make each event Special !!!